---
Five years ago, Jack Myers didn't know how to move forward.
---
That's not something you'd expect to hear from the devoted dad and husband, community cheerleader and dedicated POET employee. And it wasn't something he shared with many people.
---
But the thought was never far from Myers' mind as he underwent radiation therapy to treat his cancerous nasal polyps in 2010.
---
Radiation wasn't easy. The treatments usually left him nauseous. But what was even worse was the stress. Doctors warned Myers that radiation could cause him to go blind in one or both eyes, so he was constantly worried – especially when his eyesight started to get a little fuzzy and he started seeing unexplained flashes of light.
---
It was almost too much to handle, Myers says. He'd already lost his sense of smell, and he started to wonder if life would be worth living if he were blind, too.
---
"At one time, I wanted to quit radiation," he says. "I just wanted to give up. It was all wearing me down too much."
---
That wasn't the Jack Myers Greg Olsen, General Manager at POET Biorefining – Corning, knew.
---
GIVING HIS ALL
---
Since the day they met eight years ago, Olsen says, Myers has been enthusiastic and committed – the kind of guy who doesn't give up easily.
---
"When he first came in the door and interviewed for the job, I had no doubt in my mind he was going to be the guy we hired," Olsen says. "He has a good work ethic, good values. He's a guy you know is going to give his all."
---
Olsen hasn't been disappointed. Since day one, Myers has given 110 percent in his role as Commodity Manager for POET Biorefining – Corning. He helped open the plant in 2007.
---
His primary responsibilities are to buy the grain to support the plants in Corning and Coon Rapids, where Myers has also taken on the Commodity Manager role, and to make sure all of the contracts with farmers are done correctly.
---
It's a job Myers takes very seriously.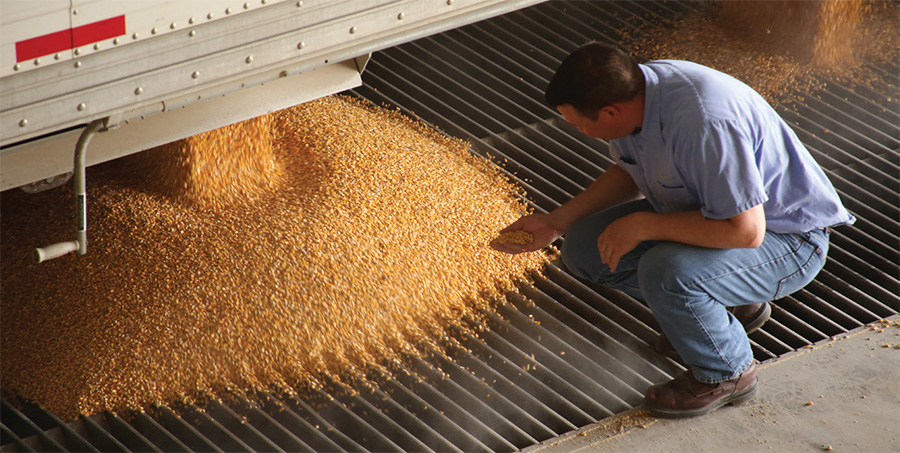 ---
"I'm always striving to get better. I'm always looking forward," he says. "That's what I try to do. There's room for improvement in all aspects – for me and for POET."
---
Myers encourages his co-workers to follow his lead.
---
"Jack wants to do the best job he can do, and he wants everyone around him to do the best job they can do," says Dan Wood, Commodities Supervisor at POET Biorefining – Corning. "He expects it."
---
Myers works so hard, Olsen says, that there have been days when he's had to kick him out of the office and tell him to go home.
---
"When he first moved here, he was really absorbed in his job," Olsen says. "You can't spend your entire life in the office."
---
Olsen urged Myers to get involved with the community.
---
Not surprisingly, Myers jumped in with both feet, volunteering with the Adams Community Chamber of Commerce. He tirelessly works at fun events, like the annual pedal pull competition. There, he'd help line kids up (and keep them in line) for each age group. But he's never shied away from the dirty jobs, either, like walking the streets with a garbage bag to pick up trash after community events.
---
"He's a great asset to the community," says Jerry Peckham, President of the Adams Community Chamber of Commerce. "He always comes out with a good attitude. He's just always friendly and smiling. I wish we had more people like him."
---
It's all about doing whatever he can to make a difference, Myers says. So when an opportunity to serve as the Commodity Manager at POET Biorefining – Hanlontown came up, Myers took the job and started to commute back and forth from Corning to Hanlontown. Myers put his home up for sale and had plans to wait until the end of baseball season to move his family to Hanlontown.
---
"I love working with people who have the vision to make a change in this country and beyond with renewable fuels," he says. "Everyone here is committed to excellence. Everyone is always looking forward to get better. And that's what I try to do, too."
---
Life was, Myers says, pretty darn good.
---
And then, in July 2010, everything changed.

---
SHIFTING GEARS
---
At the time, Myers thought he was dealing with nasal polyps. Turns out, the polyps were cancerous.
---
Fortunately, the cancer didn't penetrate his brain. But because of where the tumor was located, surgery was risky, and surgeons had to remove a portion of Myers's skull on his forehead to access the tumor.
---
After recovering in the hospital for eight days, Myers was on medical leave for several weeks – the whole time thankful that everything went as well as it did.
---
"Faith and family – and, of course, medical science – that's what gets you through," Myers says.
---
Still, Myers worried about work. The best and closest option for the nearly four months of post-surgery radiation treatment was in Omaha, an almost four-hour drive from Hanlontown. Corning was just an hour and a half away.
---
Myers returned to Corning. "To allow me to switch gears like that was pretty amazing," Myers says of POET. "That says a lot about the company, to not even blink an eye at that."
---
That's not to say it was easy. With cancer, nothing is guaranteed. In the stressful months after his cancer diagnosis, Myers had a lot on his plate.
---
"I think it affected my kids and my wife more than it did me. They're the ones who had to see me in the hospital – and it was hard for them to see me like that," he says. "So I spent a lot of time just trying to keep on a happy face. 'Don't worry. Dad can come back from anything,' I'd tell them. But I wasn't sure."
---
A CHANGED MAN
---
Today, five years later, Myers doesn't like to think he's a different person. But cancer definitely changed him. He's still as determined and dedicated on the job as ever, but his approach to work – and to life – isn't the same.
---
"Through that whole ordeal, the whole unknown, you learn not to take things for granted," Myers says. "After I fully recovered, I decided that if I'm here, I'm going to make the most of my time that I can."
---
For Myers, that meant taking a hard look at what's really important. His wife and kids, now ages 16 and 12, are his No. 1 priority. That's a given, Myers says.
---
"Every day, there are only a certain number of things you can do. So you have to ask yourself, 'What do you want to accomplish? How can you get it all done?' You really have to start prioritizing what you want."
---
That kind of work-life balance is important at POET, Olsen says.
---
Olsen knows how easy it is to push priorities aside when job demands get tough. "We still have a job to do, but when it comes down to it, we have to take care of ourselves, we have to take care of our families. That needs to come first."
---
That balance is healthy – at home and at the job, Olsen says. "It's only going to make you a better person, a better employee."
---
That's not to say that Myers hasn't stopped giving 110 percent on the job. He's just better able to see the bigger picture these days.
---
"I'm happier than ever to be alive," he says.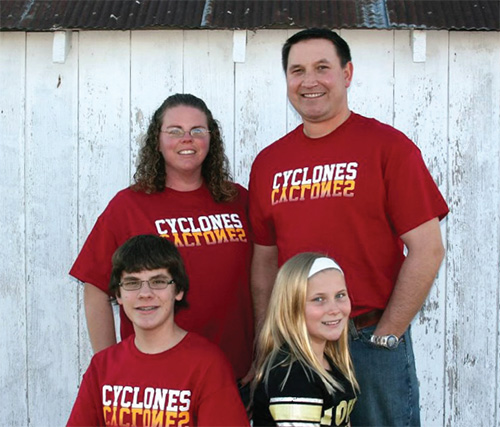 ---