---
For 35 years, POET has lived out its mission to be good stewards of the Earth by utilizing the sun, the soil, and the seed to produce clean energy and valuable bioproducts. For the past three years, POET has hosted a company-wide Earth Day volunteer event in the days surrounding the April 22 holiday, garnering participation across all of its bioprocessing facilities and its corporate offices in Sioux Falls and Wichita.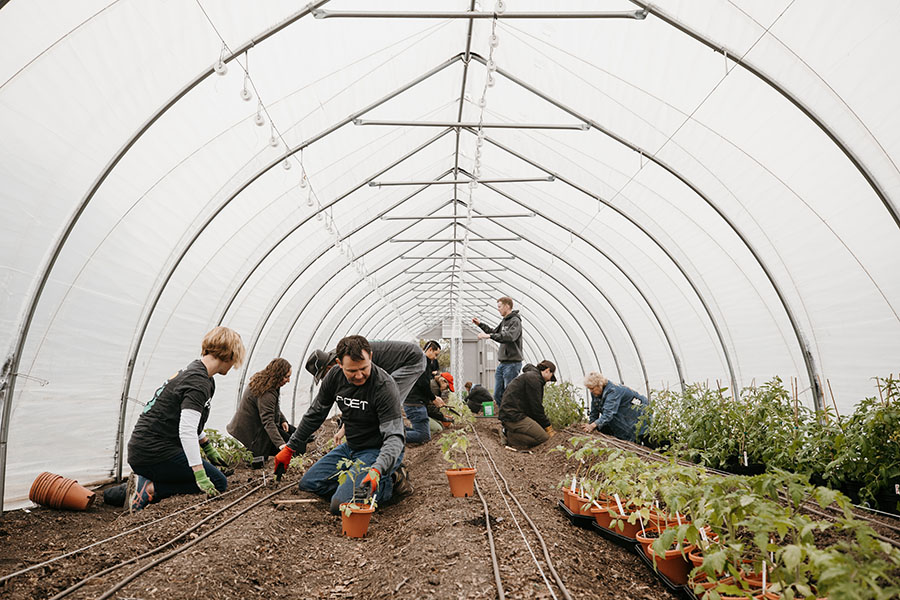 ---
"From the beginning, sustainability and environmental stewardship have been core to our business and central tenets of our culture," said Nathan Hay, POET Vice President of People and Culture. "Our team members work each day to benefit the Earth through low-carbon biofuels and plant-based bioproducts that are produced in sync with nature, and their passion for changing the world tends to extend far beyond just their day jobs."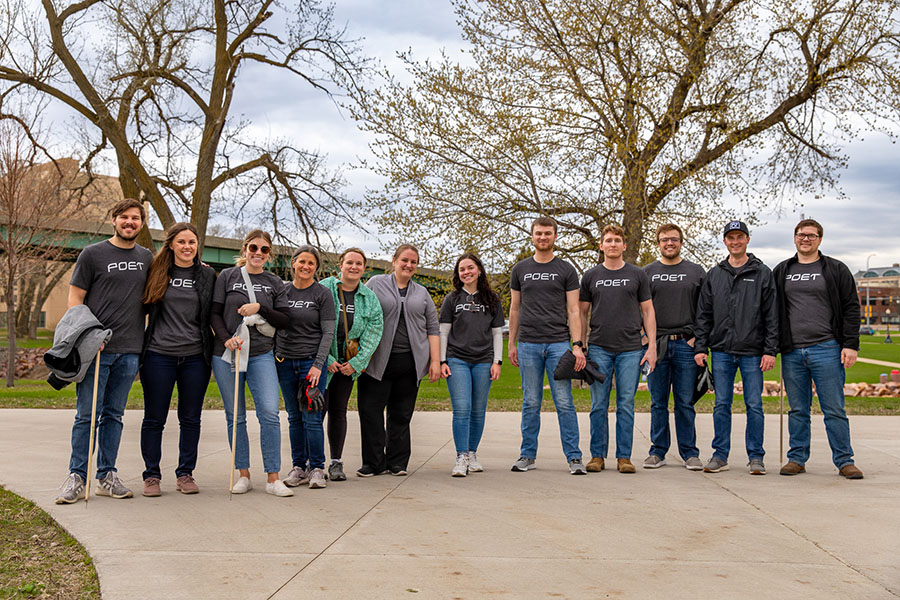 ---
South Dakota
---
POET's corporate office in Sioux Falls hosted its third annual litter clean-up. Over 120 team members volunteered to participate, collecting trash and assisting in maintenance projects in several parks around the city.
---
POET – Hudson and POET Research Center in Scotland also conducted community litter clean-ups, and both hosted Earth Day coloring contests at their local elementary schools. POET – Big Stone and POET – Groton planted trees at their facilities, and POET – Chancellor invited the local FFA chapter to assist in planting ten blue spruce trees.
---
Kansas
---
At POET's corporate office in Wichita, over 80 team members volunteered with RISE Farms, a local rooftop garden and solar farm, and Firefly Farm, its sister farm just outside city limits. The volunteers helped to plant vegetables and herbs that will be donated to several school lunch programs in the area.
---
Minnesota
---
POET Bioprocessing facilities in Glenville, Lake Crystal, Preston, and Bingham Lake each hosted litter clean-ups in their communities.
---
Iowa
---
POET – Fairbank has adopted a highway, and the team cleans up trash twice a year. POET – Corning planted ten evergreen trees at the facility. POET – Menlo donated $1,000 to the Madison County Foundation for environmental education and to help purchase trees for Pammel State Park, which team members will help plant. POET bioprocessing facilities in Hanlontown, Ashton, Coon Rapids, Iowa Falls, Jewell, Emmestburg, and Gowrie all participated in littler clean-ups in their respective towns.
---
Missouri
---
POET – Macon is working with the Missouri University Extension Office to provide a garden area and volunteers to help the local community to grow fresh produce.
---
Indiana
---
POET Bioprocessing facilities in Portland, North Manchester, Shelbyville, and Alexandria all participated in litter clean-ups in their respective communities.
---
Nebraska
---
POET – Fairmont planted trees in a local park in Exeter, Neb.
---
Ohio
---
POET – Fostoria organized a city-wide park clean-up with other businesses; over a dozen other organizations participated, as well as the local fire and police departments. POET – Marion planted trees, and POET – Leipsic hosted a litter clean-up at the local reservoir.
---
Michigan
---
POET – Caro provided trees for POET team members to plant at their homes and participated in the local Chamber of Commerce roadside clean-up.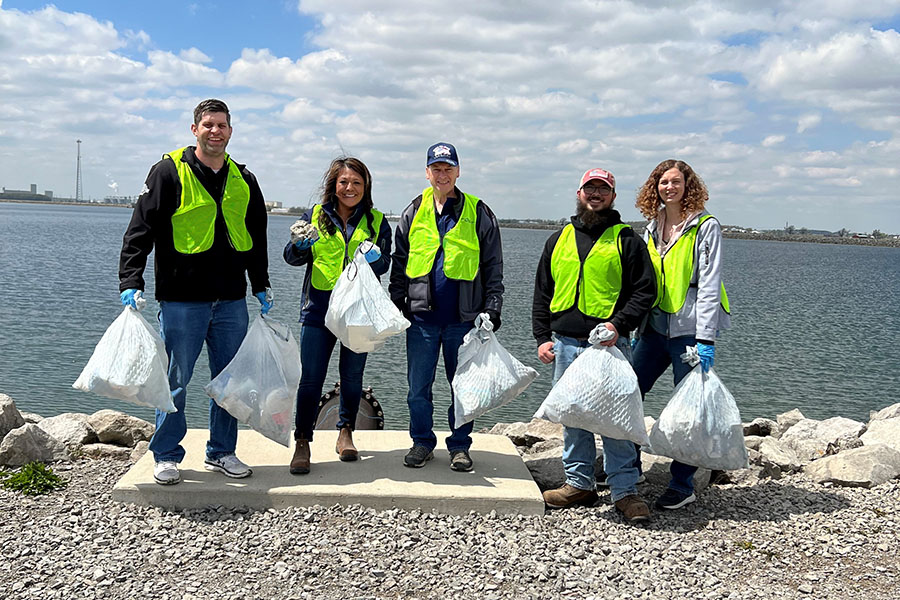 ---
Earth Day is an opportunity to bring the POET mission outside company walls and raise awareness about the need for sustainable living practices. "At POET, we strive to live like it's Earth Day every day," said Alyssa Broin, Vice President of Team and Community Impact. "We want to leave behind a better world. This is just one small way we're working to make that happen – but we know firsthand that small changes can make a big difference in the long run."
---