---
To say this year has been difficult for rural America would be an understatement. From low prices to trade disputes to unpredictable weather patterns, farmers have faced one of the toughest growing seasons in recent history.
---
And the biofuels industry has been battling challenges hand-in-hand with agriculture. The excitement surrounding the approval of year-round E15 was swiftly met with 31 new small refinery exemptions from the EPA, the sum of which have slashed demand for 4 billion gallons of renewable fuel and 1.4 billion bushels of corn since 2016. That in turn has resulted in dozens of biorefinery shutdowns and closures across the Heartland and left many rural communities reeling.
---
During challenging times like these, it's important to take a step back and look at the big picture. We have faith that farmers and biofuel producers will persevere through these tough times as they have in the past. President Trump's recent announcement of a reform package for ethanol and agriculture looks to be the start of a light at the end of this tunnel; however, it requires us to think about the futures of both industries and the best way to support their long-term prosperity.
---
We know the success of American agriculture over the years has spurred growth and profitability in agriculture around the world, therefore resulting in a 20-billion-bushel global surplus of grain. And although USDA is forecasting lower yields in the U.S. than last year, they predict that corn supply will be sufficient to meet demand with the additional grain stored from last year's crop. Add to that the fact that advancements in technology are constantly resulting in higher yields and, long story short, there's plenty of grain to go around.
---
But it needs somewhere to go.
---
In the past, it's been in farmers' nature to consider themselves to be primarily producers of food. Having grown up on a farm myself, I can relate to that. And while that's where American agriculture has its roots, its path forward needs to be much broader if it is to be profitable in the years to come.
---
The ag sector needs to move away from its one-track "food, food, food" mentality and shift its focus to the farming trifecta: food, fuel and fiber.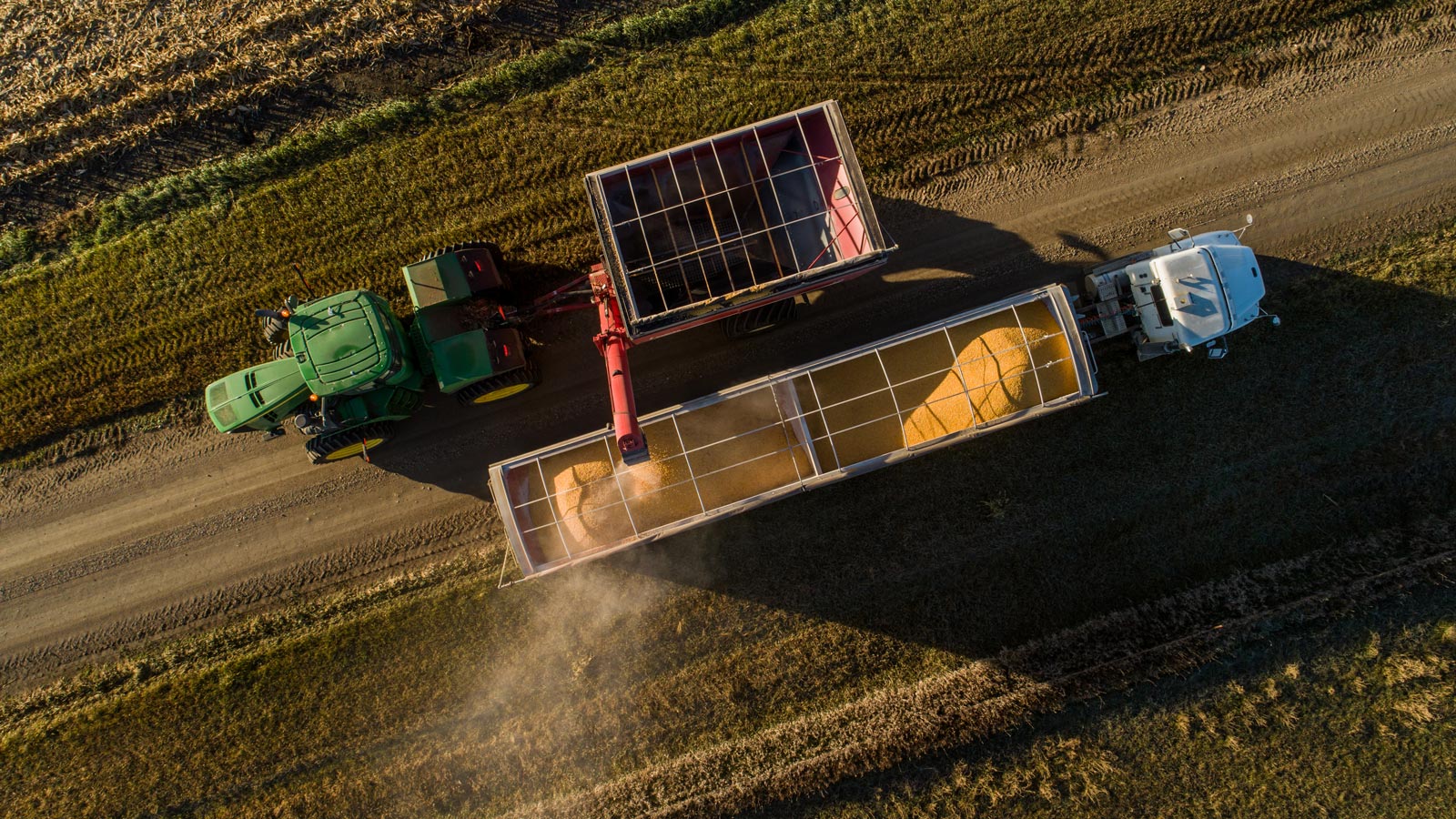 ---
Farmers need demand, and the food market alone is not sufficient to provide it and hasn't been for decades. Contrary to popular belief, only about 1 percent of corn grown in the U.S. is the sweet corn humans eat. The rest is number 2 yellow corn, which is either fed to livestock or processed into other products.
---
One-third of that crop is used for food, food additives and exports. Another third is used as animal feed, and the rest is used in ethanol production. And as only some of us know, ethanol adds even more nutrition to the world; only the starch portion of the corn is used to make fuel, while all the protein, corn oil and micronutrients are preserved to make additional feed and industrial products.
---
What society needs to know is that without biofuels like ethanol, the world would be awash in grain with far too little demand. Greenhouse gas levels and airborne toxins would continue to skyrocket, and rural America would face unprecedented declines in revenue and population. Additionally, the coproducts that result from ethanol production — and the Earth-friendly bioproducts they are used to produce — would be nonexistent.
---
In a time when nonrenewable resources are depleting and climate is changing at an alarming rate, farmers are the heroes we need. If we all work together to drive government policy and tell our story, agriculture will come out of these tough times stronger than ever. Together, biofuels and agriculture have the opportunity to meet society's needs by harnessing our planet's ability to regenerate rather than blowing millions of years of oil-based toxins and carcinogens into our environment and adding to the effects of climate change.
---
I have staked my entire career on my faith in the potential of agriculture to create a better world, and I'm confident that we can make it happen. In fact, we don't have a choice.
---
The future of farming is food, fuel and fiber — and that future needs to start now.
---