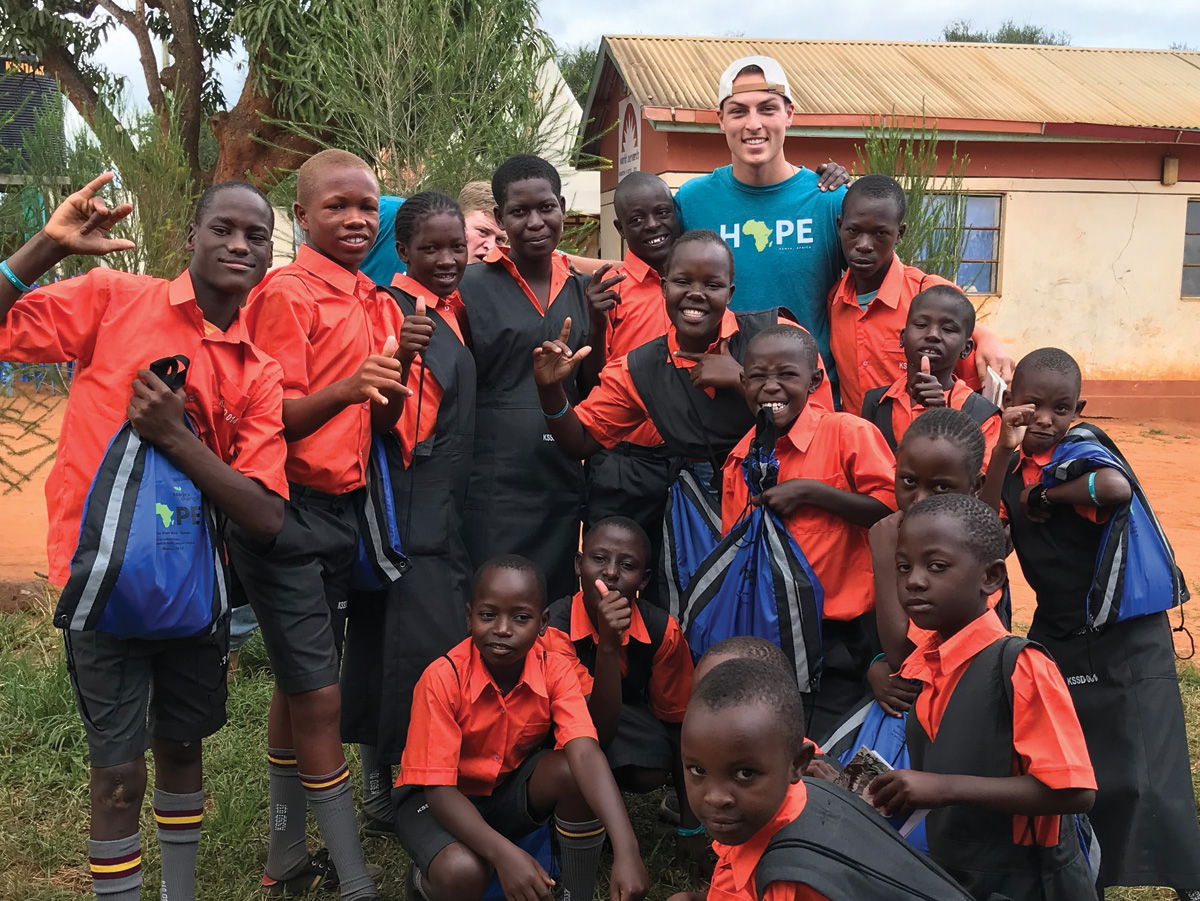 ---
My family took part in a service trip to assist in the remodel of the Kakuswi Special School for the Deaf in 2012. Going into the trip we knew to expect the unexpected, but we never could have imagined how much of an impact it would have on our lives, our friends in Africa and so many others in the years to come. Although my family has visited multiple times and POET has sent a mission group to Kenya every year since, I personally had not been back since the 2012 trip when I was just 15. Although I thoroughly enjoyed the eye-opening experience, the emotional toll and extensive travel time had me convinced that I would never go back. When the opportunity presented itself this year, though, I felt a strong calling to return, and I'm very glad I did.
---
When we first arrived at Kakuswi in 2012, the group of three small buildings that the headmaster, Timothy, referred to as a "boarding school" were in deplorable condition. The tin roof panels were rusted out, the concrete walls were cracking, the roof trusses in the kitchen were broken and charred black from years of cooking over an open fire, and there was no fence to separate the property from the public school located just 50 yards up the hill. In addition, the kids were sleeping two to three per bunk in broken beds, and each student's uniform — one of two sets of clothes they had — was tattered and torn. We spent our time working hard to mitigate most of these problems, and while we made enormous progress that week, there was still plenty of work to do.
---
At 15 years old, it was hard to visualize the potential of what I saw in front of me, to imagine the school transforming into Timothy's vision. But when we arrived at Kakuswi for Mission Hope 2018, I saw that Timothy's dreams had become a reality. Everything he had talked about years ago had been achieved, in almost the exact manner and placement that he had described it. The school's population had flourished; the classroom building we had dug footings for in 2012 was in use with a second story being added; there was a cafeteria under construction; and there were large, separate boys and girls dorms with showers and beautiful new bunk beds.
---
I was also blown away by what had been accomplished on local farms through Mission Grow. In 2012, we only saw waist-high cornstalks in sparsely planted fields; families would starve when they had a dry growing season. However, the simple technology farmers have learned to implement over the past six years has left the area completely transformed. We had the chance to spend a few hours at one such farm, where the cornstalks stood taller than I am and the family had more than enough food. In fact, I was told that day that it is now essentially impossible for a family to starve, even in a dry year. As an Ag Business major, seeing the progress made by Mission Grow was probably my favorite part of the trip.
---
From the schools to the fields, it was incredible to see the transformations that have taken place in Kenya since my first time there. Seeds of Change is truly making a difference in people's lives, and I'm sure that impact will only continue to grow.
---