---
At its most basic level, business is about relationships. It is about trust, respect, and mutual benefit. Nowhere is this more evident than in biofuels, a massive industry in the U.S. that sources the majority of its feedstock from local farmers in the areas surrounding each bioprocessing facility.
---
That trust and respect are evident throughout each POET bioprocessing facility, and for the members of POET Grain, it is the very heart of what they do each day.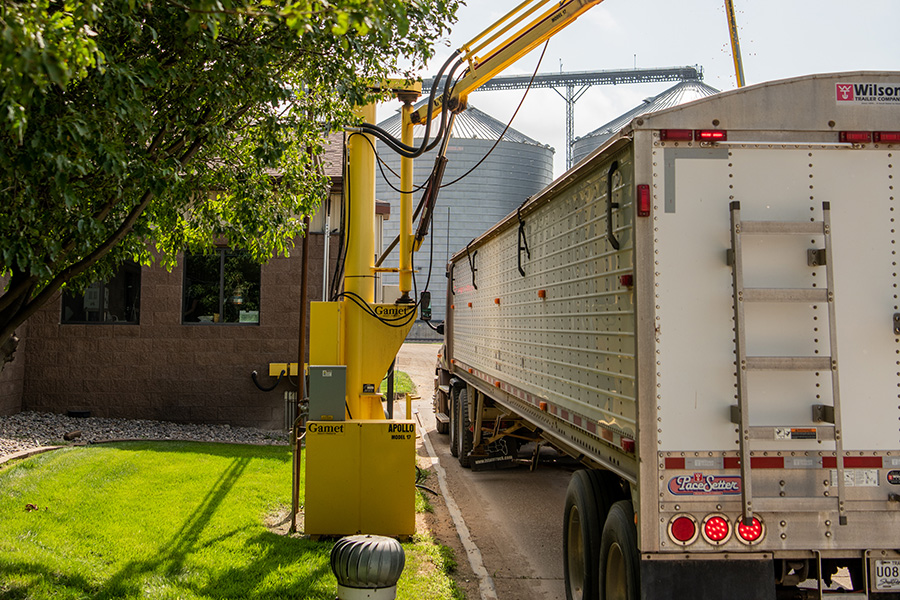 ---
Collection of value propositions
---
POET Grain is the corn-buying division of POET. But perhaps a better definition would be the farmer-relationship division of POET.
---
Day in and day out, members of POET Grain work to find the best value for both POET and the farmers. Price is certainly a part of that value, but it's more than that. It's what Christian McIlvain, President of POET Grain, calls a "collection of value propositions."
---
"There are other areas of value beyond just our corn basis," he said. "It's our infrastructure and our systems and our relationship-oriented approach and the fact that we're a consistent bid in
the marketplace."
---
Members of POET Grain talk to farmers each day to ensure they procure a steady supply of grain to keep a 24-hour-a-day facility operating at peak efficiency. Over POET's 35 years, they've learned that the best way to accomplish that is by local team members working with local farmers directly.
---
"Rather than having a centralized corn-buying capability out of an office, whether that's Wichita or elsewhere, we choose to invest in a local procurement solution," McIlvain said. "We have POET Grain team members at each one of our bioprocessing facilities."
---
They have also invested heavily in making sure the corn delivery process is as smooth as possible.
---
"We realize time is money, and that's true for the farmer," McIlvain said. "So, we want to get them to our plant, through our plant, and back out to whatever they need to be tending to as quickly and safely as possible."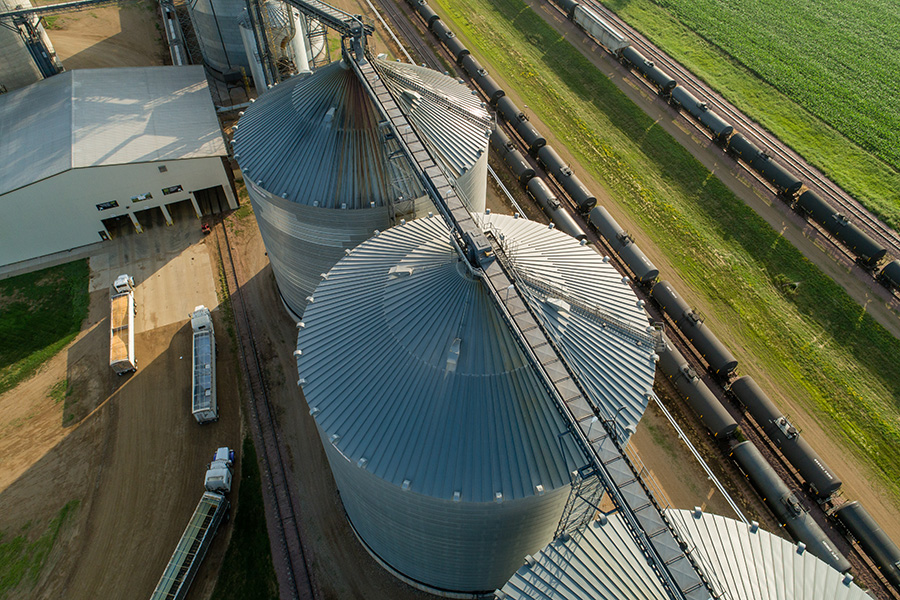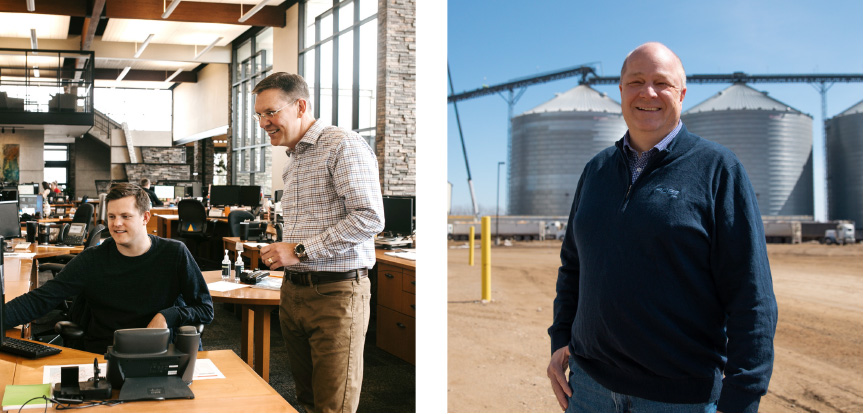 ---
Investing in relationships
---
Although POET is technically the customer buying the farmers' product, McIlvain doesn't see it that way. Farmers are POET's customers, he said.
---
"We're not just about a transaction; rather, we're about a partnership and a relationship."
---
- Christian McIlvain, President of POET Grain
---
A local approach prioritizes relationships. That means an open-door policy at the office, but also often meeting with farmers where they are, said Cliff Huot, Regional Marketing Manager at POET Bioprocessing – Hudson (South Dakota).
---
"I've been here 18 years. Early on, a lot of the investors were very eager to support their investments and to support the economy, so they kind of came to us," he said. "But obviously, we have needs way beyond just the investor bushels that would come. So, it is a focus to get out and to generate the business and to go meet the producer and develop that relationship."
---
"We'd like to meet with them wherever they feel most comfortable," McIlvain said. "That may be at the kitchen table on their farm. That may be over a coffee at the local cafe."
---
That also involves working with farmers to make sure their needs are met in a transaction. POET Grain can offer specialty contracts that allow producers diverse options for selling grain.
---
"Much like your 401k, you'd prefer to have a diversified investment portfolio rather than that singular investment," McIlvain said. "POET Grain is able to help those farmers who have a desire to diversify their grain sales portfolio through the use of our specialty contracts."
---
Bioprocessing improves corn markets in many ways
---
Competition raises prices for farmers, and biofuels have offered new competition in corn markets like no other industry this century.
---
POET Grain purchases around one billion bushels of grain annually across the Midwest.
---
"That's more corn than many states produce, like in Ohio, where we operate or Missouri," said Matt Gerhold, Regional Marketing Manager at POET Bioprocessing – Macon (Missouri). "It's a whole state's worth of corn. So, what we do does move the corn market."
---
That matters on the local level.
---
"Price-wise, that just provides a competitive landscape," Huot said. "It's more opportunities for the producers in the local area because if we weren't here, you'd just have a feed mill, and then you'd have a rail station. It's another demand piece."
---
Another valuable aspect of bioprocessing is its steadying impact on markets. Grain markets can be volatile, and bioprocessors like POET can help even out those peaks and valleys.
---
"We've brought a lot of stability to the overall basis market," Gerhold said. "Feeders tend to pay premiums. They're in and the out of the market frequently. They'll be the high watermark one day, and then they'll be out of the market. But our bioethanol demand is very consistent."
---
Bioprocessing never stops, and that's a feature that makes those facilities especially valuable in rural America.
---
"POET is a consistent bid of corn for these farmers," McIlvain said." We are working day in, day out, 365 days a year, minus some maintenance. So, it's a delivery location for the farmer that they can count on."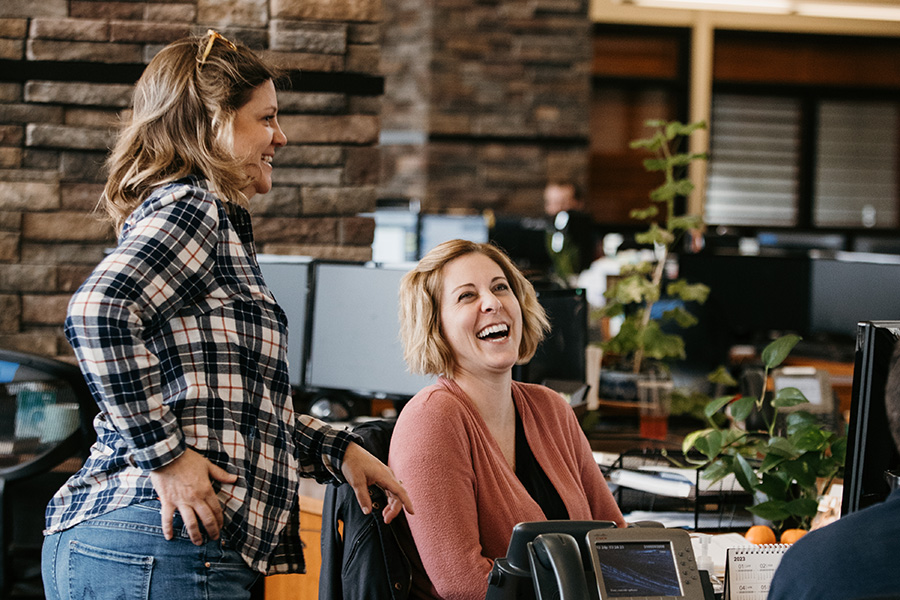 ---
Flexibility in corn quality
---
Bioprocessors like POET are also able to move a lot of grain that previously was wasted or sold at a steep discount by farmers, Gerhold said.
---
"It used to be if they had damaged corn, they had very little outlet for it," he said. "It's not that we want damaged corn, but we know how to meter it, how to utilize it. We know exactly what it does and doesn't do for us.
---
"We handle quite a bit of wet corn that's very competitive to what the farmer can do on his own," Gerhold said. "So now we're in a position where we can save the money on drying costs should they need to bring wet corn to town or not want to dry it."
---
Local buying creates local impact
---
Employing local people and buying local grain leads to local benefits.
---
POET Grain hires locally whenever possible. The company provides a great opportunity for people with ag degrees to work close to home.
---
Huot and Gerhold are both testaments to that fact.
---
"I spent 10 years with ADM working in Illinois from Missouri," Gerhold said. "It took me 10 years to find a job that was comparable to what I could make working for another grain industry in another state. POET put a plant in Macon, Missouri, and I was able to move home. It's been a good gig ever since."
---
"I'm living about a mile from where I grew up," Huot said. "I made a kind of a cross-country stint with the major grain company when I first started in the industry, and, you know, this really allowed the opportunity to move back home.
---
"It's been just a fantastic opportunity, and I know that I'm just one of several that have had that," he said. "It's provided a lot of opportunities for local talent to thrive with really nice jobs."
---
"A fantastic partnership"
---
Bioprocessing is in perfect synchronization with agriculture. Both depend on each other to thrive. Both have been tremendously successful at doing so.
---
By focusing on relationships first, POET and the entire bioethanol industry have transformed agriculture and created stronger bonds across rural America.
---
"I think about it as a fantastic partnership," McIlvain said. "We're all in this together. We help lift one another up. We help make one another successful."
---