---
Kum & Go is no stranger to the biofuels market.
---
The chain has been an industry leader in introducing alternative fuels. In the 1970s, Kum & Go was among the first to offer 10 percent ethanol blends. In 1997, the chain expanded its fuel options to include E85. In 2015, E15 — a fuel blend with 15 percent biofuel — was added to the mix.
---
Along with its core values of caring, excellence, integrity, passion and teamwork, environmental sustainability is a corporate priority, says Sam Herro, Director of Retail Fuels for Kum & Go.
---
Today, E15 is available at 120 Kum & Go locations and is quickly expanding to more. The chain is moving into the Denver market this year and E15 will be in every new store that the company builds there.
---
"The Denver metro area is a dynamic market, and we see demand for E15," Herro says. "We believe that it will be a differentiator for us in the near future.
---
Back when Kum & Go first introduced E15, Herro admits that customers were a little uncertain.
---
"They were interested, but they didn't know if they could use E15 with their engine," he says.
---
Kum & Go's initial success with E15 can be attributed to the Prime the Pump initiative.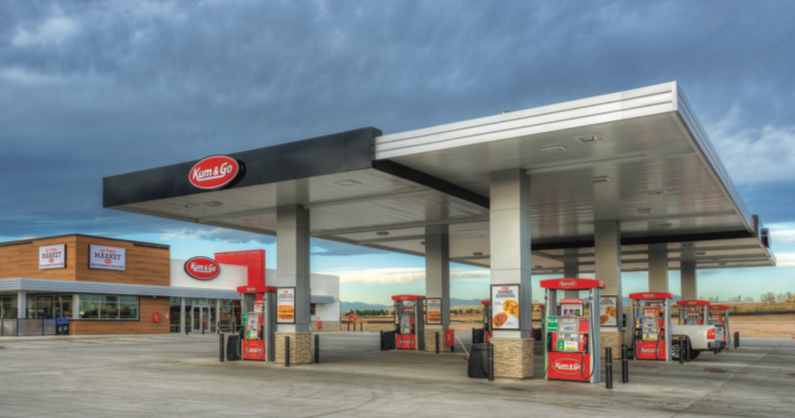 ---
Prime the Pump targets high- volume, high-profile retailers to provide E15 access and assists early retail adopters of higher-level biofuel blends by awarding grants to help with their initial investments in infrastructure and consumer marketing and education. The biofuels industry has invested nearly $85 million in this initiative. Those retailers involved in the initiative have seen a competitive advantage with higher income, lower pump prices and higher-octane E15, as well as increased traffic to their convenience stores.
---
It didn't take long for Kum & Go customers to learn that E15 is a cleaner-burning, higher-octane and more affordable choice. "People are starting to get the message that it's the most tested fuel ever," Herro says. "They know it's safe to use."
---
Add a better price point into the equation and the decision is easy.
---
"That's really driven the adoption of E15," Herro says.
---
Since it launched E15, Kum & Go has been working with Prime the Pump on how to consistently brand E15 across the industry, testing different names in different markets. Several retailers have started using the name "Unleaded 88" at the pump instead of the trade name E15, but many retailers are still evaluating options for what makes the most sense for consumers at the pump.
---
"Our goal throughout the branding process has been to make it easier to be an E15 customer, whether that means E15, eblend or Unleaded 88," Herro says. "Through several highly targeted campaigns we have been asking ourselves, 'How can we highlight the benefits or E15 without causing confusion?"
---
What E15 is called can change the perception of the fuel and influence sales, Herro says. "Prime the Pump has been very helpful in guiding where we're at today and where we're going to be in the next few years. It's been a very good partnership."
---
More than that, however, it's been good for Kum & Go's business.
---
"Any time you are able to offer more of what the consumer is asking for, you are setting yourself up for success. Not all of our competitors have embraced it yet," Herro says. "It has been a profitable fuel for us. It's beneficial to both customers and Kum & Go."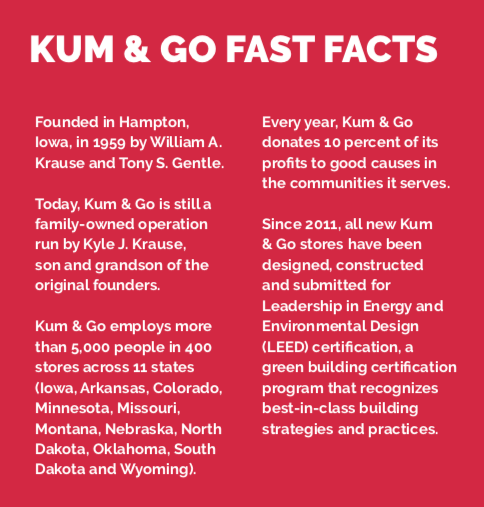 ---