---
For 30-plus years, POET has continued to discover an ever-increasing array of creative and cost-effective ways to use every bit of starch, oil, protein and fiber from every bushel of corn.
---
It's more than just converting the starch from the corn kernel into ethanol. It's more than sustainably turning crop residue in the form of cobs, leaves and husks into biofuels, like POET does at Project LIBERTY, its joint venture with Dutch bioscience technology company DSM.
---
POET refines corn oil into feed additives and biodiesel and industrial lubricants. They are making even the very roads we drive on greener and more sustainable through its JIVE(TM) asphalt rejuvenation product.
---
They convert the solids left over from the ethanol process into products ranging from syrups to distillers grains that serve as feed for everything from chickens to pigs to cattle.
---
They capture carbon dioxide, a natural byproduct of biofuel production, for use in everything from fire extinguishers to carbonated beverages.
---
Now, POET has discovered a process to convert corn kernel fiber, which is essentially the skin on the outside of the kernel, into cellulosic ethanol. With this latest innovation, POET is moving the needle even further in finding new pathways to produce low- carbon biofuels. Cellulosic ethanol is considered by many to be the Holy Grail of biofuel production. It is highly sought after because of its low carbon intensity rating and its reduction of greenhouse gases.
---
For years, corn kernel fiber has been added to Dried Distillers Grains with Solubles (DDGS), an animal feed. It was basically a filler. "The corn kernel fiber is what we call the Saran Wrap around the kernel — the coating that protects the starch, fat and protein and all the other components," says Shon Van Hulzen, the Director of Quality Control at POET.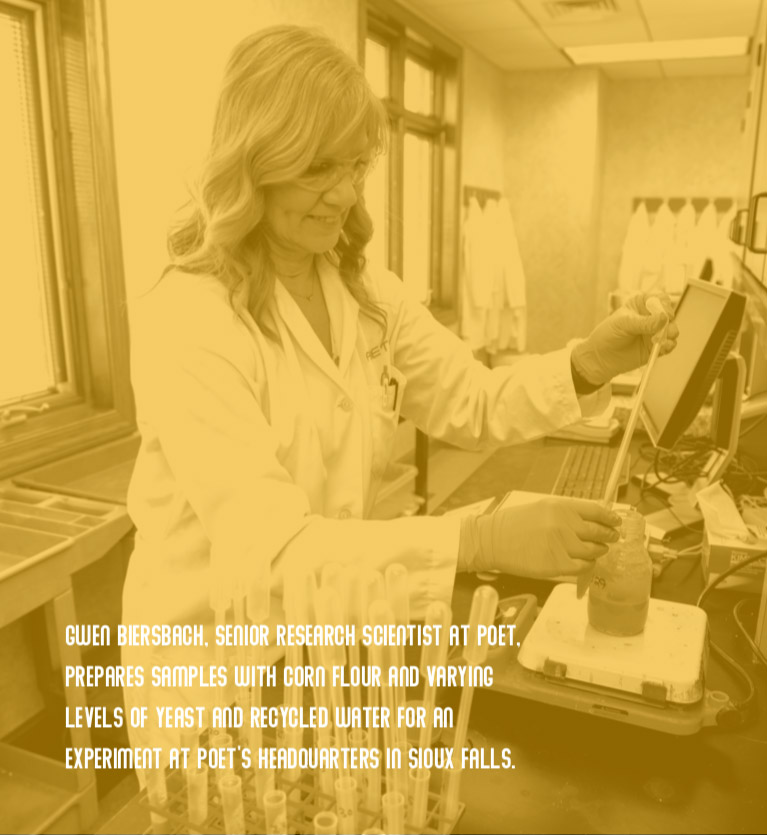 ---
"Today, that fiber qualifies as cellulosic ethanol," says Van Hulzen, who's been with POET for over 20 years, and says it's just been too exciting to ever consider doing anything else.
---
This technology is another example of how POET is breaking new ground in sustainable energy production, says Brooke Coleman, Executive Director of the Advanced Biofuels Business Council.
---
"POET is really pushing the envelope," Coleman says. "Cellulosic ethanol is a game-changer that could completely replace our dependence on foreign oil with a nearly carbon- neutral alternative fuel largely compatible with today's vehicle technology."
---
POET's pursuit of converting corn kernel fiber into cellulosic ethanol has centered on their patented BPX process.
---
That process, which converts corn starch into sugar using enzymes instead of heat, has proven to be a valuable difference-maker in everything from the quality of animal feed to corn oil.
---
"Our process preserves the enzymes that mother nature put in the corn kernel. When combined with our patented fermentation process, it allows us to efficiently convert fiber to ethanol," says Dave Bushong, POET's Senior Vice President of Research. "We know this process can open up the door to finding new and better uses for corn."
---
The state of California did recently recognize ethanol made from corn kernel fiber as a low-carbon-intensity fuel (even lower carbon than starch, which also qualifies as a low-carbon fuel).
---
"Even though we've been at this 30- plus years, we're still discovering new ways to create value from a bushel of corn that benefits farmers, the American consumer, the environment, the health of the American people," says Bushong, who has been at POET for 13 years. "We know its potential is untapped even now."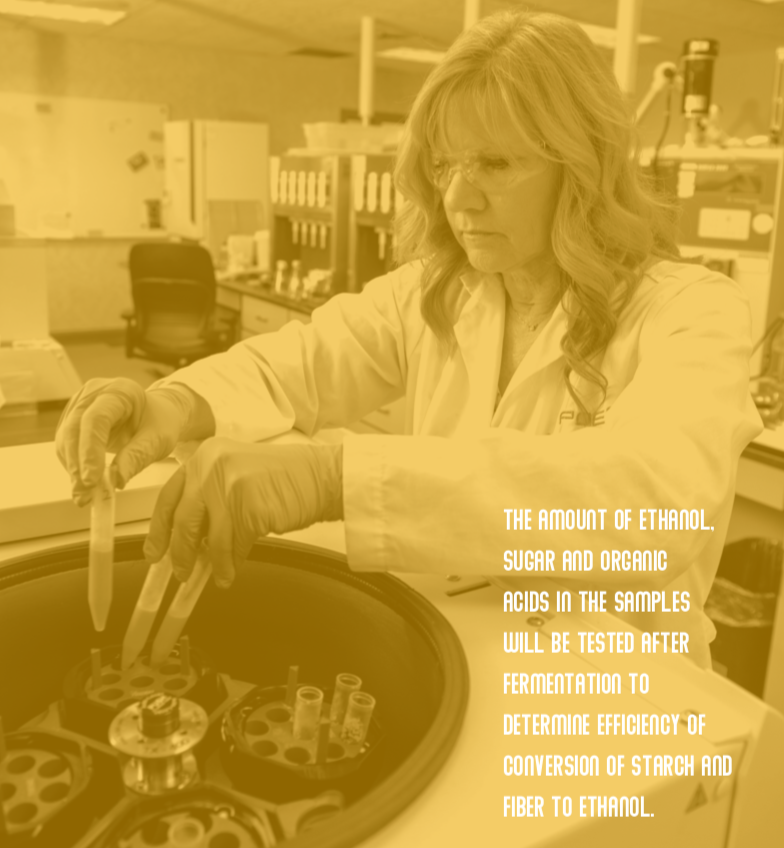 ---
In early 2018, 20 cellulosic ethanol trade groups sent a letter to the Environmental Protection Agency (EPA) asking them to review policies on corn kernel fiber. "Unleashing corn kernel fiber ethanol production will bring significant and immediate economic, environmental and energy security benefits," read the letter, which also noted that current plants could immediately begin producing cellulosic ethanol from what is basically an agricultural residue.
---
And that increase in cellulosic production comes without having to add any more corn to the mix. It's the same amount of corn going in, but a higher percentage of cellulosic ethanol coming out.
---
"We don't need to grow any more corn to make all of this happen," says Van Hulzen. "We're maximizing the value of the corn kernel. By using the carbohydrates (starch and fiber) in the corn to produce ethanol, we leave the most valuable and energy-rich components (protein and fat) to be used as animal food."
---
Corn kernel fiber qualifies as cellulosic ethanol due to the fact that it is composed of cellulosic material made up of sugars, just like corn stover and corn starch. The corn kernel fiber itself is made up of cellulose, the most abundant organic compound on Earth. Cellulose's long polymers of glucose molecules form the cell walls in most plants and trees. In the case of corn kernels, the glucose serves to encase and protect the starch inside the kernel. Corn kernel fiber's sugar molecules, though, are bonded together differently than corn starch.
---
It's an important difference. The EPA officially recognized this difference in 2014, when they classified corn kernel fiber as a "crop residue" in the same category as cobs, leaves and husks.
---
"Some renewable fuels are lower carbon-intensity than others," says Van Hulzen. "Cellulosic ethanol is amongst the lowest."
---
For the POET team, that corn kernel coating may be small in size — it makes up just about one-tenth of each kernel — but it's another big breakthrough in that three-decade quest to create more value from corn.
---
"We always say we change the world here at POET, and this is yet another technology that does just that," says Van Hulzen. "We can now provide even more low-carbon fuel to the marketplace from something that was basically just a filler. There really isn't a downside. It's a win all the way around. And it keeps us excited about the ways we can maximize the value of the corn kernel, and what other innovations are on the horizon."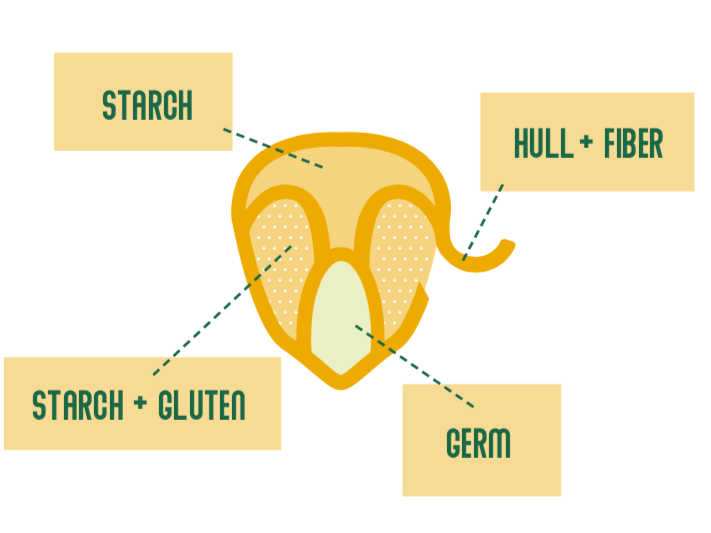 ---
The work stands to offer wide- reaching benefits not only for the environment but for the U.S. economy at large, Coleman from the Advanced Biofuels Business Council notes.
---
"There is a false perception out there that we have to turn the U.S. economy on its head to achieve more sustainable energy production. In fact, clean fuel and product development is a critical ingredient for U.S. economic growth. The work POET is doing is instrumental to showing the world that we can grow the economy with more sustainable product development."
---