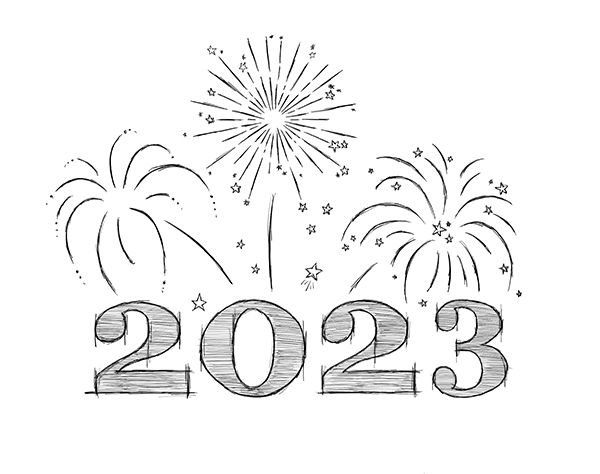 ---
At POET, we often use the mantra "Never Satisfied" to reflect our business philosophy. A good business never stops moving, and at POET, we have a hunger to constantly push the limits and find new ways to make a difference in the world.
---
When I look back at 2022, I'm proud to say we once again demonstrated that "Never Satisfied" mentality. The year was defined by successful efforts to expand bioproduct markets and drive national biofuel policies, which will serve to benefit not only POET but the entire industry in the years ahead.
---
First, in early 2022 we grew our footprint in the bioCO2 market by completing construction on an addition to POET Bioprocessing – Portland (Indiana). As the fastest-growing renewable CO2 company in the U.S., this is part of ongoing work to expand our POET Pure line of bioproducts for commercial markets, and we look forward to more bioCO2 projects in 2023.
---
This was an especially exciting year for POET Bioproducts, starting with the acquisition of a rail-to-container transload facility in Savannah, Georgia. POET Terminal – Savannah has expanded our global network and is enabling us to better serve our customers all over the world. With so many industries facing supply chain challenges, this acquisition has been key in improving our transportation flexibility and traceability for animal feed products.
---
Also on the feed front, the teams at POET Bioprocessing – Shell Rock (Iowa) and POET Bioprocessing – Fairmont (Nebraska) worked diligently to receive the Global Food Safety Initiative (GFSI) Management System Certification. This not only gives POET's customers assurance that we adhere to the highest food safety standards, but it also positions us to take advantage of new markets for clean, safe, and sustainable feed and food products in the future, like pet food
and aquaculture.
---
On the policy front, POET Bioprocessing – Menlo (Iowa) was the stage for President Joe Biden's announcement suspending the summertime ban on E15. This announcement came in the wake of worldwide fuel shortages and reinforced the power of American-made biofuels to improve national fuel security and prices at the pump.
---
It only makes sense for the government to extend this policy. Americans should have the right to access clean-burning, affordable fuel every year, not just in 2022, and we will continue to work with our legislative allies to ensure a permanent fix for E15. One big win this year was Iowa passing the nation's first E15 standard. This is the first step towards similar standards across the nation.
---
In addition, Washington passed historic legislation for biofuels with the Inflation Reduction Act. The clean fuel tax credit creates unprecedented incentives for our bioprocessing plants to lower carbon emissions. In addition, the 45Q tax incentive for CO2 sequestration was expanded to $85 a ton, putting more certainty behind carbon capture, utilization, and storage projects that we believe will create significant value for bioethanol producers and rural America alike.
---
I'm incredibly proud of the hard work, talent, and tenacity displayed by the POET team in 2022, and although it's important to celebrate the many successes of the year, now is the time to look to the horizon and continue to build on the momentum we've worked so hard to create.
---
We will not stop innovating, we will not stop fighting for the biofuture, and, as always, we will remain never satisfied.
---