---
Growing up on a small farm south of Roslyn, South Dakota, instilled several distinct qualities in young Logan Storley — including an unbelievable work ethic and perspective. Combined with his grit and determination, these qualities have been integral to developing a career that gives Logan a platform on the world stage.
---
Logan "Storm" Storley began wrestling at the age of five. Located close to the wrestling town of Webster, South Dakota, Logan became serious about the sport around the age of 10. He was the first in his family to wrestle and followed in the footsteps of another local legend: Brock Lesnar.
---
I caught Logan for a little Q&A as he prepared for Bellator 281, a bout he went on to win on May 13 and earn the Bellator MMA Welterweight World Champion title.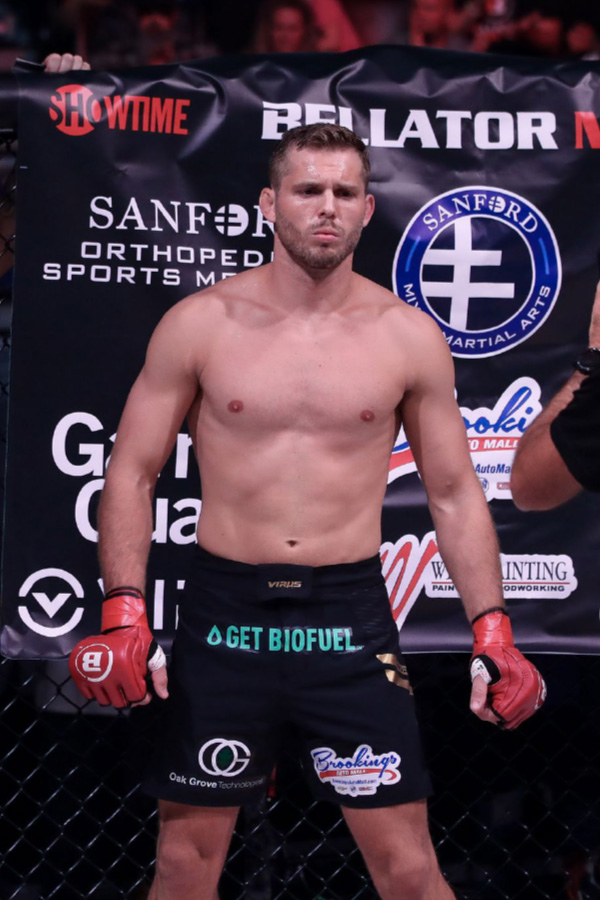 ---
Question: What did you learn growing up on a farm?
---
Answer: It did a good job of giving me a perspective on things. On the farm, you need a lot of things to go right to end up well — growing conditions, weather; there are a lot of variables that must happen in successful agriculture. That can also be said of a successful wrestling match and MMA bout.
---
Question: After six South Dakota state wrestling championships and one national high school championship, how did you choose the University of Minnesota as your college?
---
Answer: Well, it was between Nebraska and Minnesota. They were both powerhouses in the Big Ten. Brock [Lesnar] was someone I looked up to, and I had met some of his team before at the U of M. The chemistry was there with the coaches, teammates, the training partners, and they were a top team in the country. I wanted to get a business/marketing degree and win a team national title.
---
Question: You were an all-American at Minnesota. How did the nickname "Storm" come into play during your college years?
---
Answer: Honestly, I don't even know. It was when Twitter first started. People were calling me "Storley Storm," and the Minnesota freestyle wrestling team was the Minnesota Storm. I guess it kind of stuck.
---
Question: What does it mean to you to represent the Get Biofuel brand?
---
Answer: To get to represent companies that are making a difference, like POET, a South Dakota-based company that supports farmers, and me being a South Dakota kid is awesome. It means a lot. The story of the industry and Jeff Broin's story is a great one — started from ground zero, and nobody could believe he could accomplish what he has done. That resonates a lot, and he has transformed agriculture by building an unbelievable company and industry. POET has really established the bioeconomy, and the Get Biofuel brand is carrying it forward.
---
Storley sees himself in the agriculture world after his MMA life. He also has an interest in real estate development. Regardless of what he chooses, we know he'll go far.
---
We are proud to have a local farm-bred fighter on the world stage, representing what matters most to our industry. That same grit and determination that powers Logan is also what propels each of us every day in our fight to grow the future of biofuels.
---