---
Drivers across the U.S. can now take advantage of the lower price at the pump for E15, also marketed as Unleaded 88, through GasBuddy's database and app.
---
E15 is a fuel blend with 15 percent biofuel that is approved for cars 2001 and newer, which is 90 percent of cars on the road today. It typically costs 5 to 10 cents lower than E10, and 30 to 40 cents lower than a non-ethanol fuel. Thanks to the recent lifting of outdated government regulations, E15 is now available for sale at the pump all year-round.
---
GasBuddy is a smartphone app and website where drivers can search for gas stations nearest their location to compare fuel prices.
---
A new partnership between Growth Energy and GasBuddy allows GasBuddy's app users access to a comprehensive database of E15 at more than 1,800 retail locations around the country.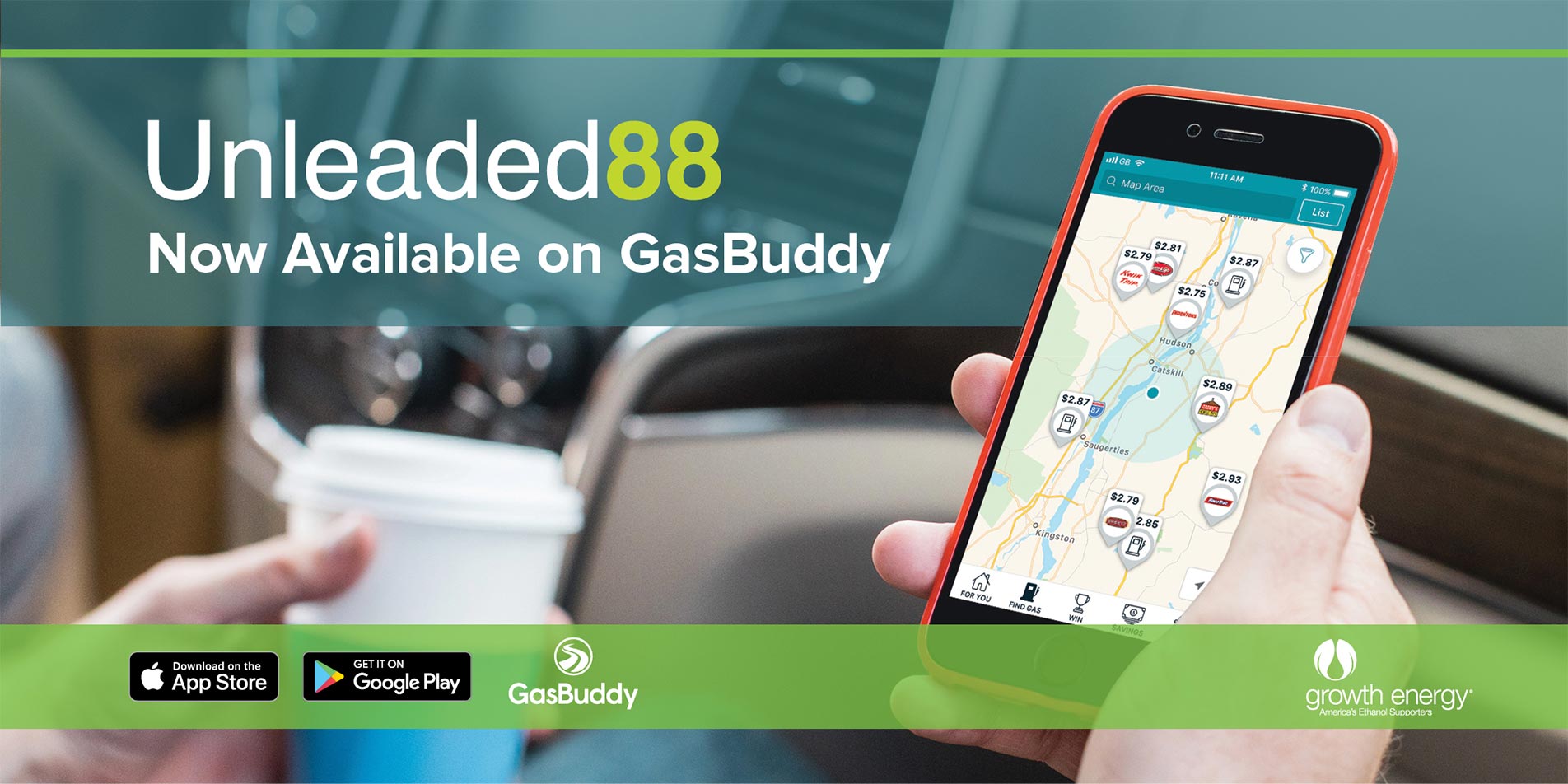 ---
"We are thrilled to partner with the nation's leading and most respected fuel app to help more Americans access the engine smart and earth kind benefits of Unleaded 88," said Growth Energy CEO Emily Skor. "Drivers all over the U.S. rely on GasBuddy to fuel their lives, and we are looking forward to giving them another option at the pump that is cleaner-burning and provides a savings of up to 10 cents per gallon."
---
Today, Kwik Trip, Sheetz, Casey's General Store, Cumberland Farms, Thorntons, Kum & Go, RaceTrac, QuikTrip, Rutter's, Minnoco, Protec Fuel, Murphy USA, Family Express, Royal Farms, Pump & Pantry, and Bosselmans offer E15/Unleaded 88 at more than 1,800 locations across 31 states.
For more information on E15/Unleaded 88, head to UNL88.com. Visit gasbuddy.com to find the retail station nearest you that sells E15.
How to Use GasBuddy
1. Download the GasBuddy app or visit gasbuddy.com
2. Search for gas prices by city, state and zip code (listings for all cities in the U.S. and Canada)
3. Select "UNL 88" and click "Find Gas"
---