---
Not too long ago, many might have thought that ethanol wouldn't fit in with the high performance standards of NASCAR®. By "not too long ago" I am talking two years and 4 million miles. The transition in NASCAR to Sunoco Green E15, a biofuel with a 15 percent ethanol blend has been seamless. American Ethanol has delivered more octane and more horsepower without a single negative consequence. Although racing fuel is a bit higher octane for higher compression engines than the stuff we burn on the street, it is very worthy of comparison. We have proven its value in the most severe conditions; try 9,000 RPMs for four incessant hours. Oh yeah, it is also clean, green and renewable.
---
Second only to the National Football League in television ratings, an average of nearly 6 million viewers tune in to each NASCAR Sprint Cup Series™ event from February - November and no other sport comes close to delivering such a large sustained audience every week for 10 months of the year. NASCAR is a maestro of marketing, with over a third of the U.S. population considering themselves fans have taken notice of our partnership in the sport. NASCAR fans understand that without sponsors in their beloved sport, it would cease to exist. That is why they spend over $3 billion annually on NASCAR licensed products.
---
We've all heard someone say, "I do business with those who do business with me." NASCAR fans consider that a decree. Fortune 500 companies know this and support NASCAR more than any other sport. Sprint, Goodyear and Proctor & Gamble are just a few of the companies that have utilized and benefited from the biggest stage in motorsports. NASCAR sponsors both on the league and team level, have received enormous return on their investments.
---
A recent study conducted by the James Madison University Center for Sports Sponsorships concluded, "NASCAR sponsorship is the best buy in marketing." We agree with that, in fact, last year another study conducted found that NASCAR fans are now 50 percent more likely than non-fans to support the use of ethanol blended gasoline in their own cars. That is a big deal, which means we are moving the needle and our investment is paying off.
---
We at American Ethanol look forward to another successful year partnering with NASCAR and showcasing all the benefits we have to offer. It's only natural that "America's Sport" uses America's best fuel choice.
---
Our Team
---
American Ethanol is proud to once again partner with Richard Childress Racing and 2013 NASCAR Nationwide Series™ driver Austin Dillon. American Ethanol will be an associate sponsor in all races in both NASCAR Sprint Cup Series™ and NASCAR Nationwide Series™ races that Dillon runs for Richard Childress Racing. American Ethanol will be the primary sponsor of Dillon's #33 Chevrolet in the NASCAR Sprint Cup Series™ race on June 16 at Michigan International Speedway. American Ethanol will also be primary sponsor of Dillon's #2 Chevrolet in the highly heralded NASCAR Camping World Truck Series™ at Eldora's Inaugural Mudsummer Classic on July 24th. The primary sponsor receives a full paint scheme on the car and the associate sponsor receives branding on the car.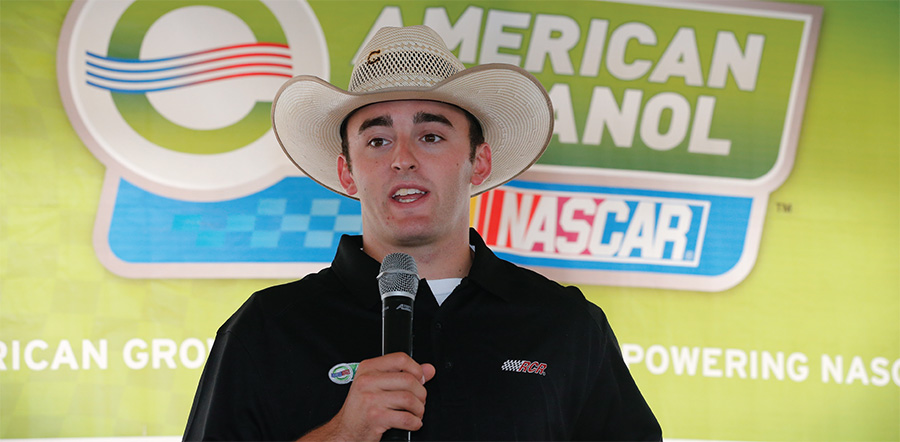 ---
"It feels good to be able to help spread the news about American Ethanol and encourage every American to run the fuel of the future, American Ethanol, in their personal vehicles," said Dillon. "If American Ethanol can withstand the rigors of NASCAR, it can withstand everyday driving. Homegrown biofuels like American Ethanol have stepped up to help our nation's economy, and are proving to be a better fuel. I am proud to wear the American Ethanol colors in NASCAR and I hope I can bring them to Victory Lane in the NASCAR Sprint Cup Series™ and the NASCAR Camping World Truck Series™ in 2013."
---
American Ethanol also welcomes back NASCAR's television and driver talent Kenny Wallace to speak on behalf of American Ethanol.
---
"I am proud of my role in promoting American Ethanol because it has so much to offer – from being a greener fuel to creating jobs. For race fans ethanol brings more power and thrilling races, but the real attraction for me is the direct connection to family farmers and rural America," said Wallace. "Ethanol plays a key role in keeping family farmers successful and is helping bring a new generation back to the farm. I sleep better at night knowing who is producing my food and that ethanol makes us less dependent on foreign oil."
---
Wallace is an on-air personality for SPEED on NASCAR RaceDay and NASCAR Victory Lane. He also plans on running part-time in both NASCAR Camping World Truck Series™ and NASCAR Nationwide Series™.
---
Media TV/Radio
---
American Ethanol will again have a significant presence on FOX and FOX Sports/ SPEED. American Ethanol will have in-car cameras and features in broadcasts of the races and during qualifying. American Ethanol has secured a television entitlement sponsorship at the historic Inaugural Camping World Truck race at Eldora Speedway on July 24. Be sure to tune into SPEED all week for coverage! You can also catch the action on MRN where the American Ethanol Green Flag drop gets it rolling. For the full schedule and where to tune in visit: nascar.com/en_us/sprint-cup-series/schedule.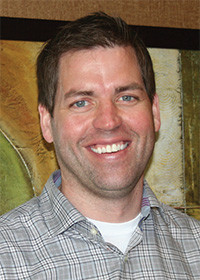 ---
---