---
After decades of relying largely on corn and soybeans to formulate animal diets, the emergence of distillers grains as the second most popular feed ingredient heralds a new era in animal nutrition.
---
The rise from ethanol by-product to number two ranking among feed ingredients can be traced to three pivotal factors: economics, quality and delivery.
---
Consistency
---
As Mike Skuodas, Director of Sales for POET Nutrition puts it, "Our value proposition comes down to quality and consistency of product – which directly correlates to animal performance – as well as supply assurance, meaning we have the capacity to provide delivery on our customer orders."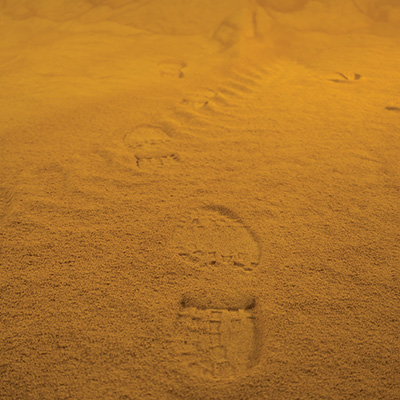 ---
The ability to rely on a consistent, cost-effective product has been key to enabling the Morehouse farm to move away from other traditional feed ingredients. The operation, run by Brent Morehouse, along with his father Brad and brothers Justin and Jesse, is located near Groton, S.D.
---
They operate one feedlot of about 300 head and two at 1,000 head each. The corn, wheat and soybeans they grow are sold rather than fed, a decision based on economics.
---
"We feed very little corn or silage," says Brent Morehouse. "The beet pulp replaces silage and the distillers replaces corn. It creates a cheaper ration and gains have been right up there with other feedlots."
---
Morehouse adds that POET Nutrition has been the best supplier when it comes to keeping prices in line, allowing distillers grains to remain highly competitive.
---
They prefer POET distillers wet grains (DWG). [see "What's in a Name?" below]
---
"The wetter we can get the ration, the better the gains in our experience," he explains. "We feed the wet until it gets significantly higher in cost than the drier product. Either way, it is definitely better than feeding corn."
---
Different plant, same product
---
"Our plant management team does an awesome job of inline process monitoring. Our internal standards are even tighter than the feed tag would indicate," Skuodas says. "When customers are building rations, they are looking at all the ingredients they could bring in. With competitors' products, they never really know what they are getting from one load to the next, so they have to build in a cushion to make sure the animals are getting the protein and energy they need, leaving money on the table."
---
But with Dakota Gold products, customers can be sure of what they are getting, even if they source from multiple POET plants.
---
"The variation across our plants often is less than the variation within a competitor's single plant," Skuodas notes.
---
Mark Greger also relies on the consistency of POET products. Greger operates Pike Feeds, a regional feed mill located in Pittsfield, Ill.
---
In business since 1991, the company provides livestock feed to customers in both Illinois and Missouri. The company does a substantial amount of beef business and began using POET's Dakota Gold in the fall of 2013.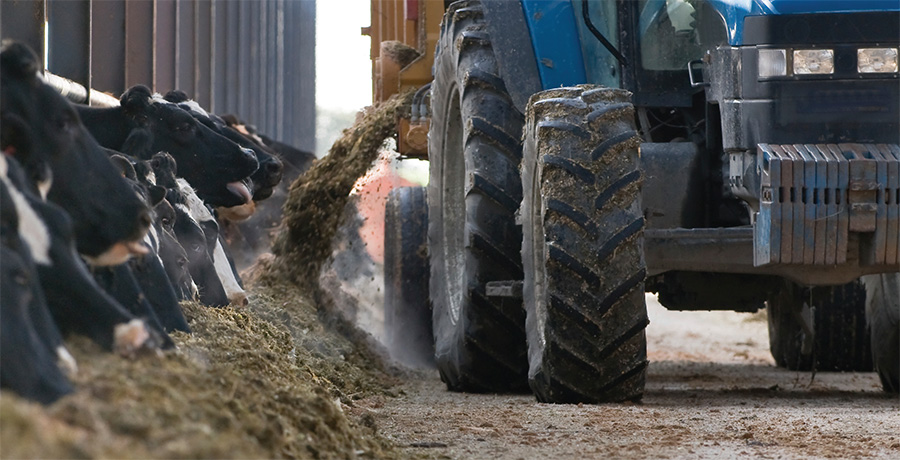 ---
"We have been seeing a substantial trend of finishing operations coming back to the Midwest," says Greger. "These are long-term investments in facilities, not just a flash in the pan."
---
The company also does quite a bit of business with well-capitalized hog operations, in it for the long haul. "The beef and hog operations make for a nice mix that helps us stay diversified," he says.
---
Greger is pleased with POET's Dakota Gold. "Regardless of what animal we are feeding, there's a place for distillers grains in the diet somewhere. The feed is extremely palatable, so consumption is never an issue. Breed back and weaning rates are all showing positive parameters," he says. "We can reduce the amount of phosphorous, so that helps the environment. On the beef side, the distillers serve as a good bypass protein source. The same is true for dairy."
---
Often, customers specifically request POET Dakota Gold products. "They understand the product is more scrutinized," Greger says.
---
Another advantage is that POET's multiple locations allow him to go to another plant if necessary, and still receive a consistent product.
---
"Because we have a network of plants, we can typically substitute if necessary. We can readily provide the nutrition profile to the customer and show what we are producing before we send a load," Skuodas says.
---
An easy choice
---
For some customers, the use of distillers grains became an easy choice long ago. "It's just good economics," says Barb Weston, Plant Manager, Michiana Agra, Constandine, Mich.
---
Michiana Agra feeds approximately 55,000 of its own swine annually and produces feed for about as many hogs for outside customers.
---
"We've been using distillers grains in swine feeds for approximately 15 years. Right now, we are using 10 percent in all swine diets, but we have gone up to 30 percent at times," she says. "You can lose a little bit of performance when you start to get over 20 percent, but you feed at those levels for economics."
---
She especially likes how POET's unique processing improves digestibility. POET's patented process doesn't require a high temperature jet cooker to process corn as it goes into fermentation. "As a result, you get a feed product that is more digestible," Skuodas says. "When you cook the product, like many of our competitors, you bind up nutrients. Cold processing keeps more nutrients available, which is especially important for monogastric animals."
---
Skuodas says when ethanol production started ramping up, it took awhile for the industry to adjust to using distillers grains. "The reality now is we are next to corn, right at the number two spot. Distiller grains are replacing corn and soybean meal as it provides both energy and protein. It is no longer an alternative feed, but instead has become a primary ingredient."
---
What's in a name?
---
Distillers grains
---
This name describes the corn product left over after the kernel's starch and some of its oil (fat) has been removed and ethanol has been distilled from a mixture of corn, water and enzymes.
---
Distillers wet grains
---
Also known as "wet cake," is a primarily unfermented coproduct of the distillation process that includes protein, fiber, fat and up to 70 percent moisture. Distillers wet grain has a shorter shelf life than dried distillers grain, making it important for the livestock producer to have adequate transportation and storage available.
---
Distillers dried grains with solubles (DDGS)
---
This is a dried version of distillers grains, usually containing between 10 to 12 percent moisture. The solubles are from the syrup and contain protein, fat and minerals. They have been added back into this product after distillation.
---
Syrup
---
A liquid or semi-liquid substance composed of water soluble components extracted from the corn, this supplement is the "solubles" of distillers dried grains with solubles, and can be added to dried distillers grains by the plant, mill or the individual farmer/feeder. It can also be added to silage, field corn or any type of roughage fed to an animal.
---