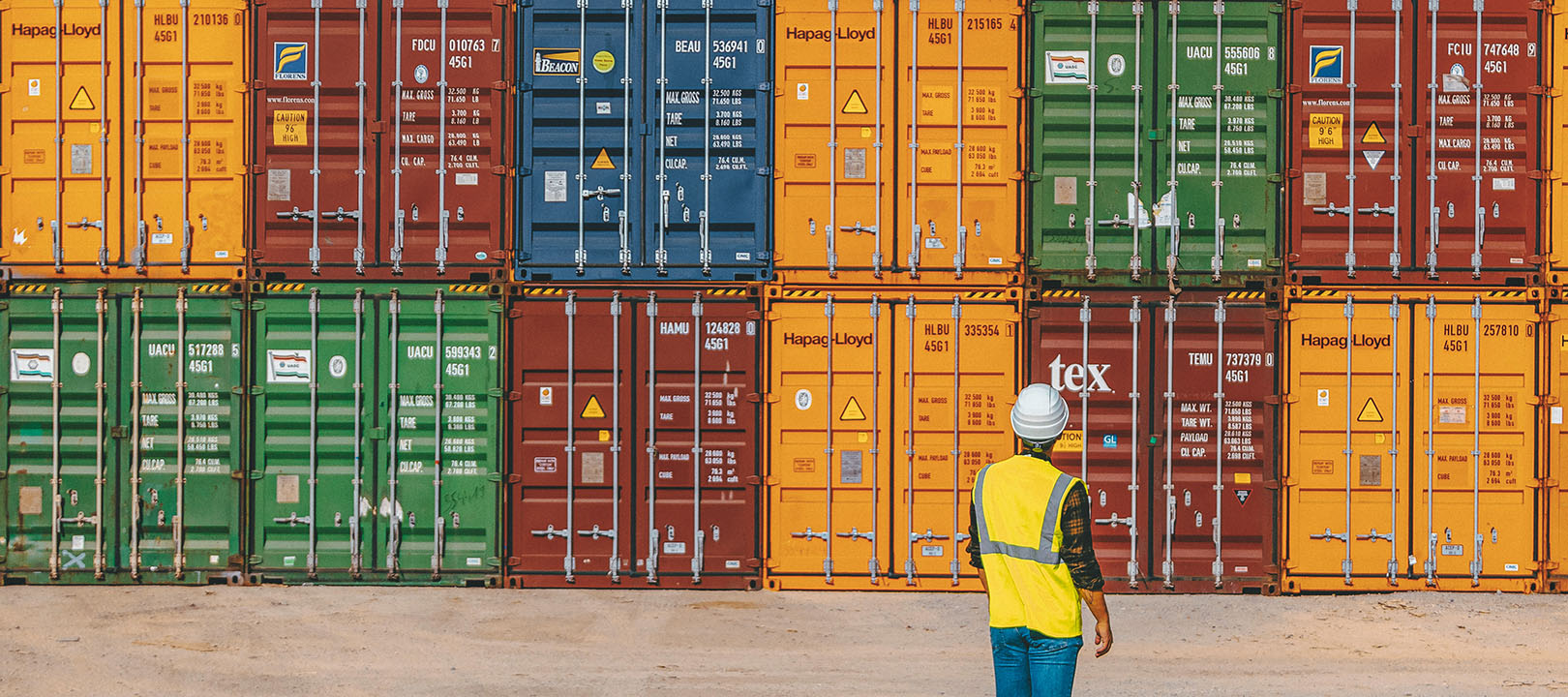 ---
When you think of major livestock-producing countries, the odds are that Egypt, Turkey, and Indonesia don't immediately spring to mind. Yet for about twenty such countries worldwide, particularly in the Middle East and Southeast Asia, POET knows that they not only need animal protein for their people but also require high-quality feed for their animals.
---
"Those countries' economies are growing, and as more people move into the middle class, one of the first things they want is more animal protein in their diets," said Greg Breukelman, President of POET Bioproducts. "These countries can't grow enough feed for their animals on their own, but the U.S. is good at growing things, and POET can supply them with the animal feed ingredients they need."
---
Breukelman explained how importing feed ingredients like POET's Dakota Gold premium dried distillers grains with solubles (DDGS) and its corn-fermented protein product, NexPRO, gives farmers across the globe access to an abundant supply of affordable feed.
---
"Since our production process only uses the starch in the corn for the bioethanol, the protein is three times more concentrated in DDGS than corn, giving international customers great bang for the buck," he said. "POET also has an advantage with 33 bioprocessing facilities, which means we can give customers around the globe the assurance that they're going to get the supplies they need."
---
He added that POET has a team of animal nutritionists who constantly work with customers around the world to help them understand how they can effectively blend POET feed products into their rations.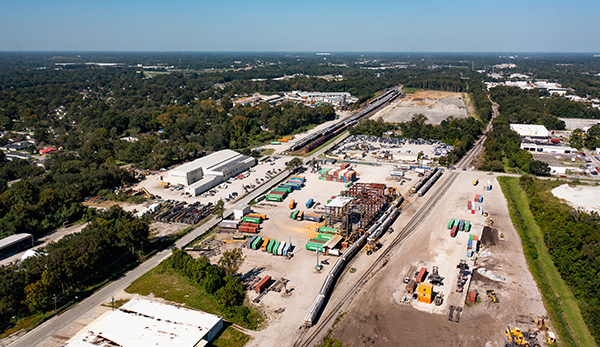 ---
A new venture
---
In September 2022, POET acquired the rail-to-container transload facility formerly known as Savannah Marine Terminal (SMT), located in Savannah, Georgia. POET is already the 36th-largest container shipper in the U.S., exporting to more than 20 countries around the world, and the Port of Savannah is the single largest and fastest-growing DDGS container terminal on the East Coast. The transloading site has direct access to two major railroads and geographic synergy with several key markets for POET's feed ingredients.
---
That's why Breukelman said that adding POET Terminal – Savannah to the ever-growing POET network just
made sense.
---
"We'd worked with them for a number of years, and the owner was looking to retire and sell his business. As we looked at different options, it just seemed like a really good fit for us," he said. "We also knew they had high-quality people working there."
---
Breukelman said owning the facility will give POET more managerial control over all aspects of the shipping process, ensuring greater traceability and transparency for its customers. It will also seek to minimize the impact of those dreaded three words that have become all too familiar in the last few years — "supply-chain issues" — by using vertical integration and taking on an effective transload team.
---
With the enormous upside potential for feed ingredients in the global marketplace, Breukelman sees this acquisition as a significant step in the right direction.
---
"I'm really excited about the opportunity to add this new piece to our part of the business," he said. "It creates opportunities for our people and is a great fit for POET and what we're trying to do for our customers worldwide."
---
Introducing POET's newest general manager
---
The leadership of the terminal will be headed up by Austin Broin, General Manager of POET Terminal – Savannah. He relocated to Savannah from POET's corporate headquarters in Sioux Falls shortly after the acquisition. Before accepting the role, Broin served as a merchandiser for POET Bioproducts, coordinating distillers grains merchandising.
---
"I was honored to accept the position at the Savannah facility," said Broin. "POET has shaped my career in ways I never would have expected, and I'm appreciative that I've been entrusted with leading this new chapter in POET's story. There's so much upside potential here and so much POET can do with the facility. I'm excited to be a part of it."
---
Broin's POET experience ranges across a veritable smorgasbord of management experiences, beginning as a plant operator in Emmetsburg, Iowa, at POET's Project LIBERTY. His first role was essentially what he describes as "grunt labor," which entailed doing whatever needed doing — dirty jobs included. But Broin's team-player attitude didn't stop when he left Emmetsburg.
---
When he moved to POET headquarters in Sioux Falls to work in the Bioproducts division, Broin rapidly established himself as a leader and quick learner.
---
"POET's mission has always been centered on servant leadership," said Broin. "One of the most noticeable threads throughout POET's entire footprint is focusing on being a team player and leading with humility. In my time at POET, I've been blessed to have great examples of this leadership style, and I hope to be able to emulate those qualities in Savannah."
---
As Broin transitions to assume his new responsibilities, he said the acquisition had gone well thus far, but he is also aware that there will always be new challenges to overcome. POET has ambitious plans to make major improvements to the site. One of those challenges will be making the upgrades needed to increase capacity while maintaining day-to-day operations.
---
On a personal level, Broin said the biggest challenge will be moving to a different region of the country with a very different culture after spending his entire life in South Dakota. But as he's done in every role, he's excited to meet the change head-on.
---
"The team at Savannah is a group of good people, and it's been fun getting to know them. Moving across the country has been an adjustment, but I've been welcomed by a great team. And as another attractive upside," he joked, "It'll be nice to get out of the cold for a while!"
---
Joining the POET team
---
After loading their feed ingredients at Savannah Marine Terminal for the past eight years, Operations Manager John Altman knew POET pretty well. But little did he know that one day he and his coworkers would become part of the POET team.
---
"It's exciting for me that I get to be part of that team and culture," he said. "They don't just look at us as employees, but team members. They really stress the team aspect."
---
He said that the transition to POET has gone smoothly and that the feelings of the new POET team members have been very positive.
---
"They've welcomed us as their own, provided us with improved pay and great benefits, and done everything they could to be friendly and informative," he said. "They've helped me with every question or concern that I've had. We're excited to see the change and be part of something that is ultimately bigger than ourselves, and are looking forward to seeing it in action in the future."
---