---
As I get older, I find myself choosing different routes than I used to on my road trips. In the past, the fastest route seemed to be the easiest and, therefore, the best choice. Now, though, I consider other factors—scenery, memories, maybe if there's a road I can take near my childhood home.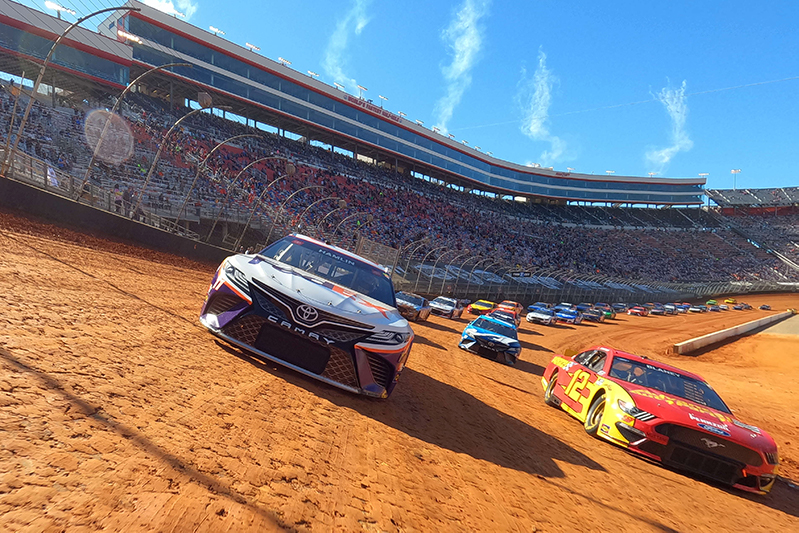 ---
Most of my memories took place on the backroads of north central Iowa. Never shying away from dirt or gravel, I became a self-certified expert at washing my '81 Olds Cutlass Supreme. It's fun to relive those memories when I'm near there by traveling those old roads.
---
NASCAR recently revisited its own roots by racing on dirt at the legendary Bristol Motor Speedway. A whopping 30,000 tons of dirt were trucked in for the grand experiment of transforming a paved track into a dirt track for the Cup Series. The depth of the dirt on the track ranged from four to 10 feet deep.
---
The founding fathers of NASCAR, like Junior Johnson, mastered the dirt when they were roaring through the backwoods of the Carolinas with a load of illegal liquor in the trunk. NASCAR was born from legends like Junior racing each other on weekends just for fun.
---
In 1949, the inaugural year of the NASCAR Premier Series, seven of the eight tracks competed on were dirt. The only pavement was at the Daytona Beach and road courses. At that time, half of the Daytona track was the highway and the other half was the beach.
---
In 1955 and 1956, NASCAR held 40 Premier Series events on dirt.
---
On September 30, 1970, NASCAR held its final and, until now, most recent Cup Series race on dirt at the half-mile North Carolina State Fairgrounds track in Raleigh. Richard Petty won driving a Plymouth. Not surprising that his father, Lee Petty, has scored the most victories on the dirt
with 42 wins.
---
After a good soaking the day before, 39 vultures took to the dirt surface on Monday, March 29, 2021. Joey Logano took the checkered flag after the wreck-filled race.
---
It reminded me of an episode of The Dukes of Hazard. The unpredictability of the track made it a joy for fans, but that sentiment wasn't shared by the drivers; many went into the race playing a guessing game. But the fan reaction prompted NASCAR to schedule another dirt race at Bristol next spring before the race even concluded.
---
A study conducted found that nine out of 10 avid NASCAR fans would like to see at least one dirt race on the current schedule. Much like my shift toward taking the scenic route to reminisce about days gone by, it seems that the tradition of dirt-track racing is making a comeback in the sport and will become a road more traveled in the future.
---