---
It has been a long, hard battle, and the ethanol industry is used to defending our position. We know when given free market choice, consumers will choose a cheaper and cleaner alternative to gasoline. So when the Environmental Protection Agency (EPA) once again tried to change the law and retreat from a better fuel, POET was ready to push back. And so were you.
---
On May 29, the EPA released its proposed Renewable Volume Obligation numbers for 2014, 2015 and 2016. These volumes determine the minimum amount of renewable fuel blended into the fuel supply for that given year.
---
Unfortunately, this proposal once again fell short of what we know the industry is capable of providing and decreased the amount of biofuels set forth by Congress and the president when the Renewable Fuel Standard (RFS) was passed. It is difficult to understand the EPA's actions that will negatively impact the environment. But then we need to consider the far-reaching power of the oil industry.
---
In response, POET, along with various industry groups, participated in the public comment period – telling the EPA the effects such a proposal would have on our jobs, our local economies and our communities. At the end of the comment period, the EPA received more than 640,000 comments! Here at POET, we submitted nearly 7,000 personal comments – more than tripling our efforts from last year's comment period!
---
Many in Washington don't know what it's like to grow up in a part of America where you can drive along a country road and not see another car for miles. And I'm sure many couldn't pick a combine out of a farm machinery lineup, which is why our personal stories in these comments make a difference. Take a look at this comment submitted by a 4th generation farmer in Iowa: "Every bushel of corn that I grew this past year has been processed by the ethanol industry to add value to that corn…Any change to reduce the RFS will devastate farm families and the entire rural community."
---
This comment is just one of thousands that describe the positive impact the ethanol industry has on everyday life. I consider myself lucky to be able to see this impact firsthand every single day. If only politicians and regulators in Washington, D.C. had that same opportunity!
---
I'd like to personally thank each and every one of you who took time to share your story with the EPA. We anticipate the EPA will announce its final decision at the end of November and we will continue to do everything we can to make sure our voices are heard loud and clear. Although the comment period has officially closed, it's never too late to get involved. Make sure to check out www.growthenergy.org/action/ today and help defend ethanol and agriculture!
This is a critical time for our industry, which is why it's important investors and farmers let their representatives in Washington know how important the ethanol industry is to our local economies and American farms. Our nation's 16th President Abraham Lincoln once said: "Be sure you put your feet in the right place, then stand firm."
---
Our opponents may have a lot more money and a lot more lobbyists, but the truth is on our side. We know our feet are in the right place and with your help, I guarantee you we will stand firm to protect what is right for the future of our country.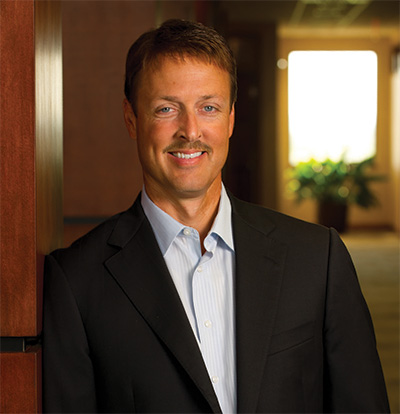 ---