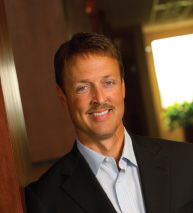 ---
I have always felt very fortunate to have been able to grow up on a farm. I remember it being a lot of hard work, but the lessons I learned on the farm have proved to be invaluable to me. One of the basics of farming is that you won't have a crop unless you plant the first seed. I'd like to think that 2010 was a year of planting seeds – seeds of change – that I believe will produce a great bounty in 2011 and beyond.
---
First, in 2010, we planted seeds of awareness and truth as POET took a step that had never before been taken in our industry by running a national TV campaign. Our series of ads caught the eyes of skeptics and showed America what POET and ethanol truly is – through the poetic voice of a farmer, a scientist, and an American worker. In the same way, Growth Energy ran a thought-provoking national TV campaign to set the record straight through a number of ethanol facts. These campaigns gave truths to combat myths that had previously lived unrivaled in the public's mind.
---
Second, we planted seeds of market expansion through the Growth Energy Green Jobs Waiver. After several months, the EPA finally approved the use of E15 in vehicles 2007 and newer. And soon to come, a decision is expected that will allow for use of E15 in vehicles 2001 and newer, which equates to 86 million cars and 54 percent of the U.S. car fleet. Though it's only just the beginning, this crack in the blend wall brings ethanol one step closer to a fair game competition with oil.
---
And on the heels of the EPA's decision, we planted another seed by forming a one-of-a-kind partnership with the unique American institution called NASCAR. In a sport where speed and power are a necessity, NASCAR's official racing fuel will now be Sunoco Green E15, a 15 percent ethanol blend that will power all the racers in NASCAR's three national series. This new platform will bring the positive message of ethanol and agriculture to tens of millions of race fans. NASCAR is leading by example, showing that American Ethanol blends work in the most challenging of engine environments. Starting with the Daytona 500, the 2011 racing scene will be exciting for fans, drivers and the ethanol industry alike.
---
Furthermore, along with Growth Energy, we planted the seed of a new idea with the Fueling Freedom Plan. This ground-breaking proposal gives the industry a long-term future through the expansion of much needed infrastructure like blender pumps and ethanol pipelines as well as a requirement for flex fuel vehicles. This plan will allow ethanol to compete head to head with imported oil at the pump – something I've dreamed about since I entered the industry 23 years ago.
---
Finally, at POET, we planted the seeds of innovation as we continued to explore new and better ways to produce ethanol and other biorefined products. Whether it's improvement in grain to ethanol technology, new products such as zein and corn oil, or the continued development of cellulosic ethanol, 2010 was a year where we made tremendous strides.
---
Now that these valuable seeds are in the ground, 2011 is a year where they will germinate and begin to grow. Slowly but surely we will begin to restore the good name of ethanol. Unfortunately, as our industry became a serious threat to big oil, we became the victim of a public relations smear campaign unprecedented in our nation's history. But fortunately, the truth is on our side. NASCAR now sees it and soon, so will the American public.
---
In 2011, we will work hard to develop the market for E15. There is a lot of work to do – from solving regulatory issues to educating consumers. It won't be easy and it won't happen fast. But 2011 is when it starts. It will also be the year to educate and inform policy makers that ethanol is the only real viable competitor to oil, but an even playing field is necessary for fair competition.
---
And in 2011, we will begin deploying new technologies and new products to give POET biorefineries new revenue streams and make them even more competitive. Undoubtedly, it will be an exciting year for POET and the ethanol industry as we nurture these seeds into a bountiful crop – making our nation stronger, cleaner and more secure. And just like being on the farm, it will take a lot of hard work!
---